Sitting on the outskirts of the central suburb of Shinjuku, the new Tokyo National Stadium is one of the city's most exciting new landmarks. In 2015, the old National Stadium was knocked down, and construction on the new National Stadium started in 2016, to be ready in time for the Tokyo 2020 Olympic and Paralympic Games. The stadium was created by Taisei Cooperation, Azusa Sekkei Co., Ltd., alongside Kengo Kuma and Associates. To get to know a little more about the stadium, here's a guide to the impressive work and history of all three stadium creators Taisei Cooperation, Azusa Sekkei Co., Ltd., and Kengo Kuma.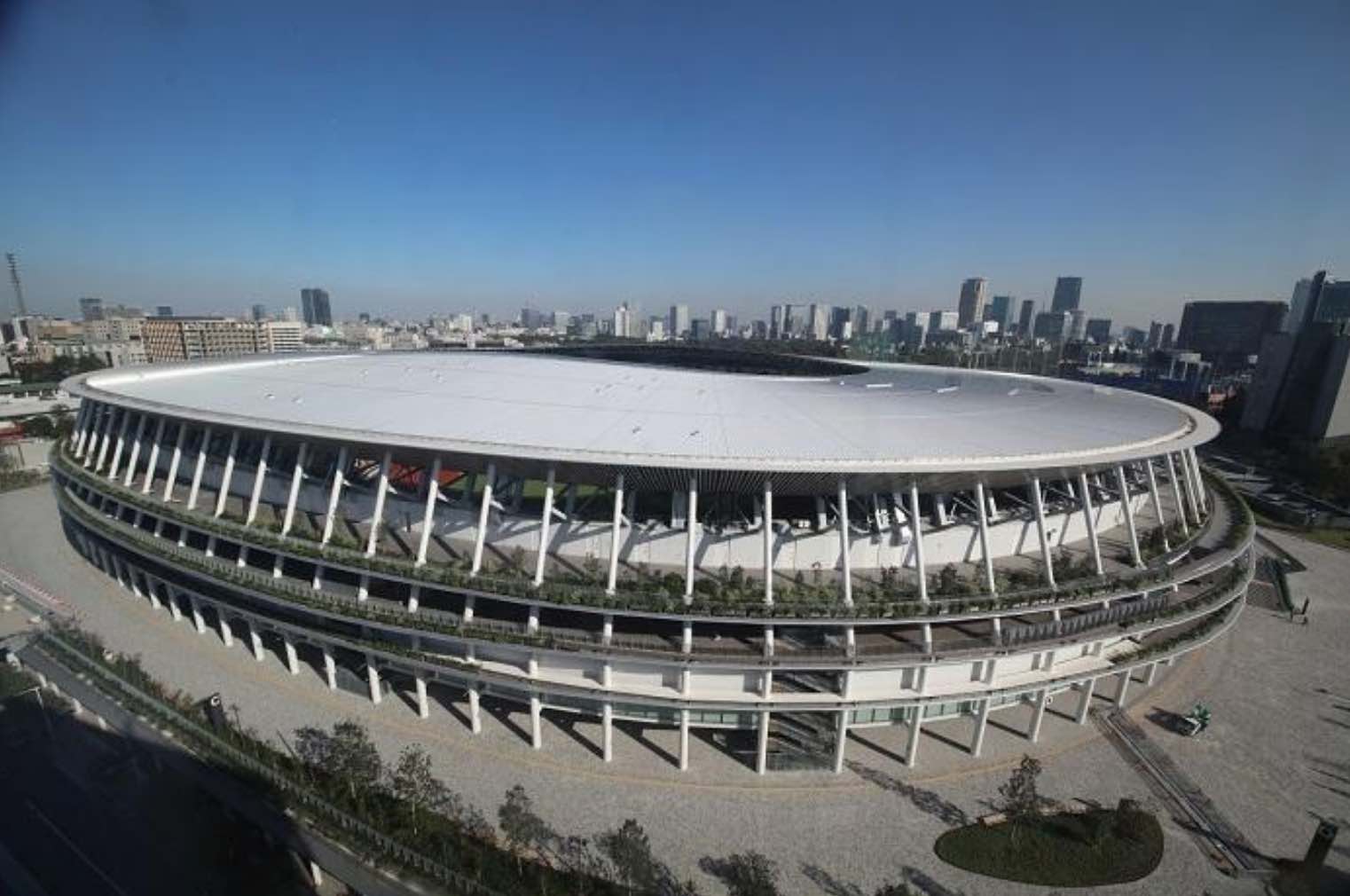 What You Should Know About the New Tokyo National Stadium
The new National Stadium is bigger, and than its predecessor, it seats 60,000 people, (the old stadium sat 54,000). While the size is impressive, one of the fascinating elements of the stadium's design is its use of materials. Wood from all 47 prefectures of Japan was used in its construction. What's even more amazing is the incredible eye for detail woven into every inch of the stadium's construction. The northern side of the stadium using features timber from northern regions of Japan, like Hokkaido and Tohoku. While the south side is built using timbers from Kyushu and Okinawa, Japan's southern islands.
A Brief History of Kengo Kuma – Man Behind New Tokyo National Stadium
Kengo Kuma is one of the most important names in Japanese design an architecture. He was born in Yokohama in 1954, and he attended the Graduate School of Architecture at the University of Tokyo, where he is also a professor. Kuma's buildings are located in over 20 different countries, and he runs his own lab, known as the Kuma Lab, where he spearheads projects on urbanity and design. He also has an architecture firm, Kengo Kuma & Associates, which employees architects in Tokyo and Paris.
In terms of aesthetics, Kuma's primary focus is on reinterpreting traditional Japanese buildings for the 21st century, while also blending human-made constructions with nature. He was inspired to become an architect after seeing the Yoyogi Indoor Stadium during the 1964 Tokyo Olympics. So it's only apt that he be the man behind one of the major locations for the 2020 Olympics.
Asakusa Culture Tourist Information Center, a Historic Delight
Another important Tokyo Kuma landmark is the Asakusa Culture Tourist Information Center. The impressive structure opened in 2012 and is located on the well-trafficked corner site across from Sensoji's Kaminari-mon Gate. Today it houses a tourist information center, cafe, conference rooms, a multi-purpose hall, and an exhibition room as well as an observation terrace on the rooftop, from which you can see the stunning skyline of Asakusa.
The seven-storied building was designed to look like a cluster of traditional one-storied wooden houses stacked atop one another. It's an excellent example of Kuma's love of blending traditional design motifs with modern aesthetics.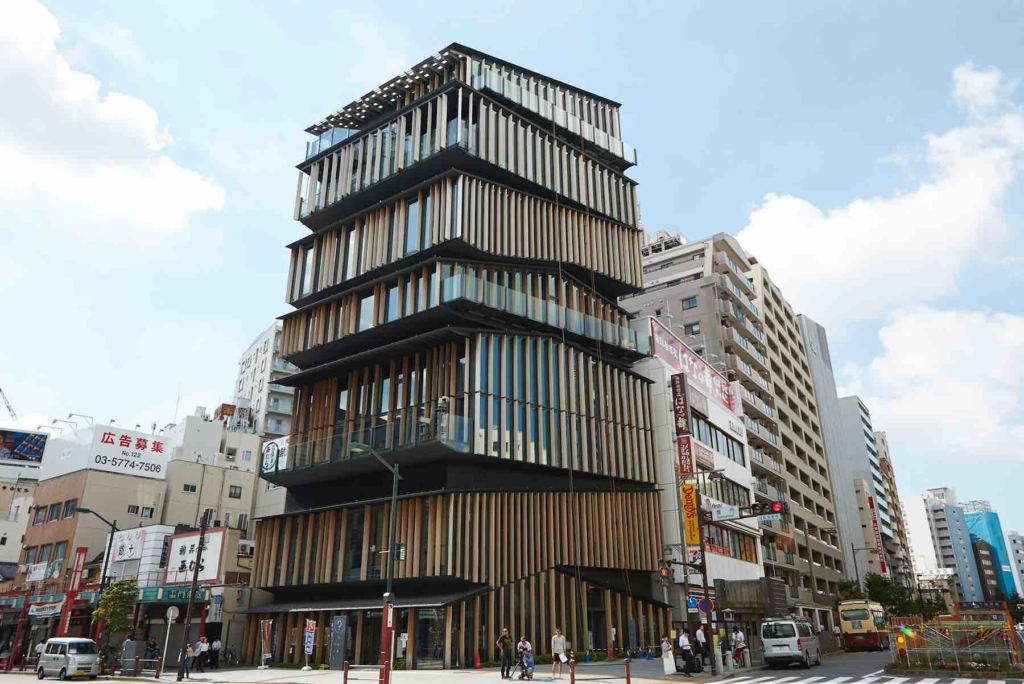 Dazaifutenmangu Omotesando's Starbucks, a Coffee Unlike Any Other
In Fukuoka lives one of Kuma's other, more out-there constructions. It's a Starbucks Coffee concept store that sits at the Dazaifutenmangu Omotesando, en route to the city's iconic Shinto shrine Dazaifu Tenmangu. Similar to the new National Stadium and Asakusa Culture Tourist Information Center, the most defining feature of this Starbucks is its avant-garde use of bare wooden beams. The crisscrossed wooden beams on the inside look almost like a pineapple, or the interior of a beehive.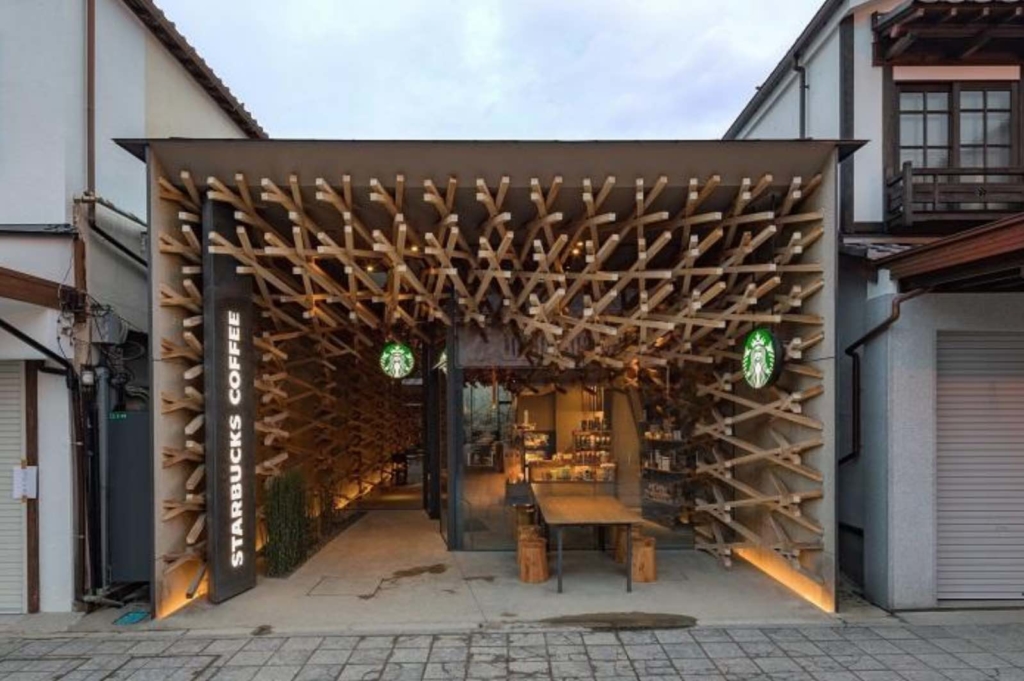 To create such a design, Kuma employed the use of a woodwork technique known as kigumi, which doesn't use nails but instead keeps beams together through a cutting and slotting the beams together. Kigumi was initially used for traditional housing in Japan, but here it works in a way that lets light and wind flow so effortlessly. The location of the Starbucks outlet and its incredible design, making it one of Japan's most unique cafes.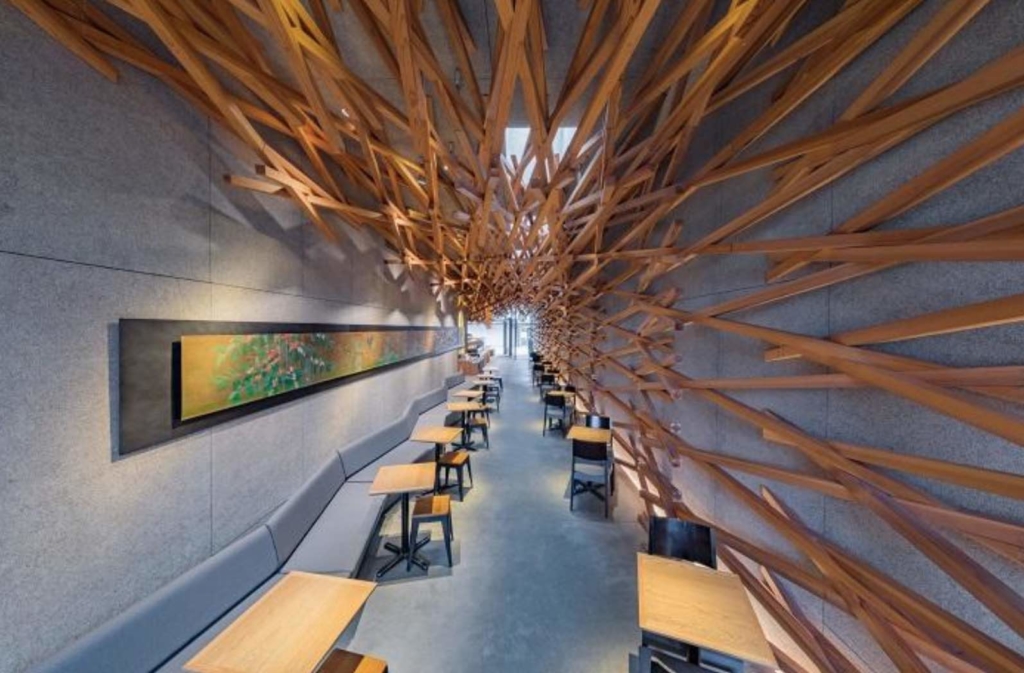 Ginzan Hot Spring Fujiya Inn, Where the Past and Future Collide
Nestled deep in a snowy Yamagata valley sits the Ginzan Hot Spring Fujiya Inn, another impressive Kuma creation. The inn was founded around a century ago but was updated by Kuma in 2008. Through Kuma's design, this four-story hot spring facility was given a brand new lease on life, while still staying true in part to its historical legacy.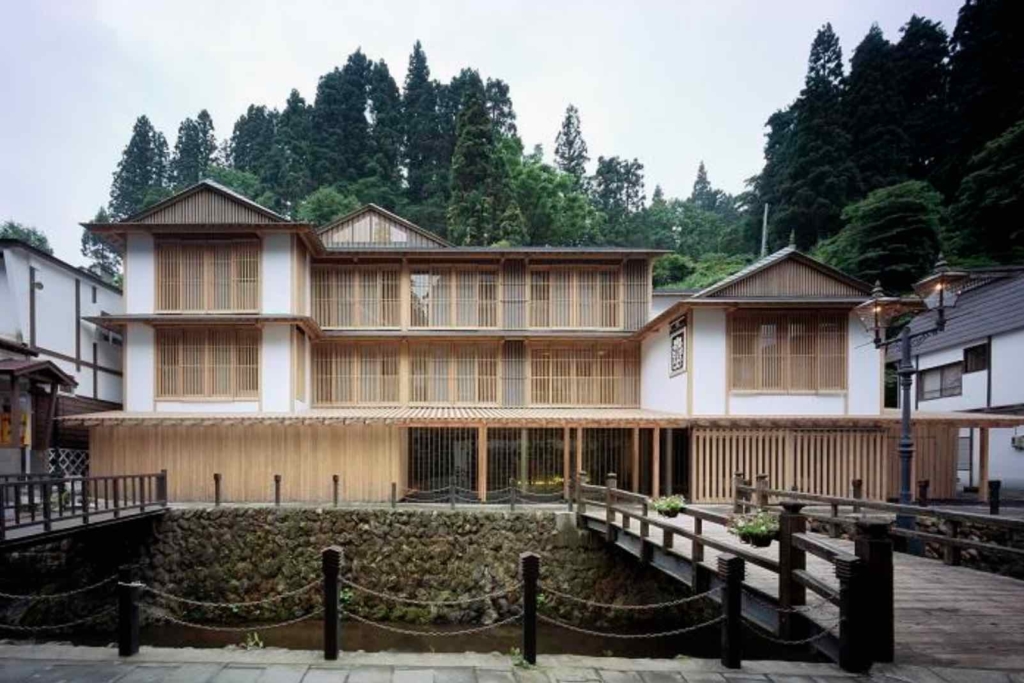 In the lobby, Kuma utilized bamboo screens, recycled wood, and of pale-green glass, stained using traditional methods as a way to connect the modern reconstruction to the hotel's legacy. His meticulous work on this renovation won him a 2008 Asian Design Award in Hong Kong.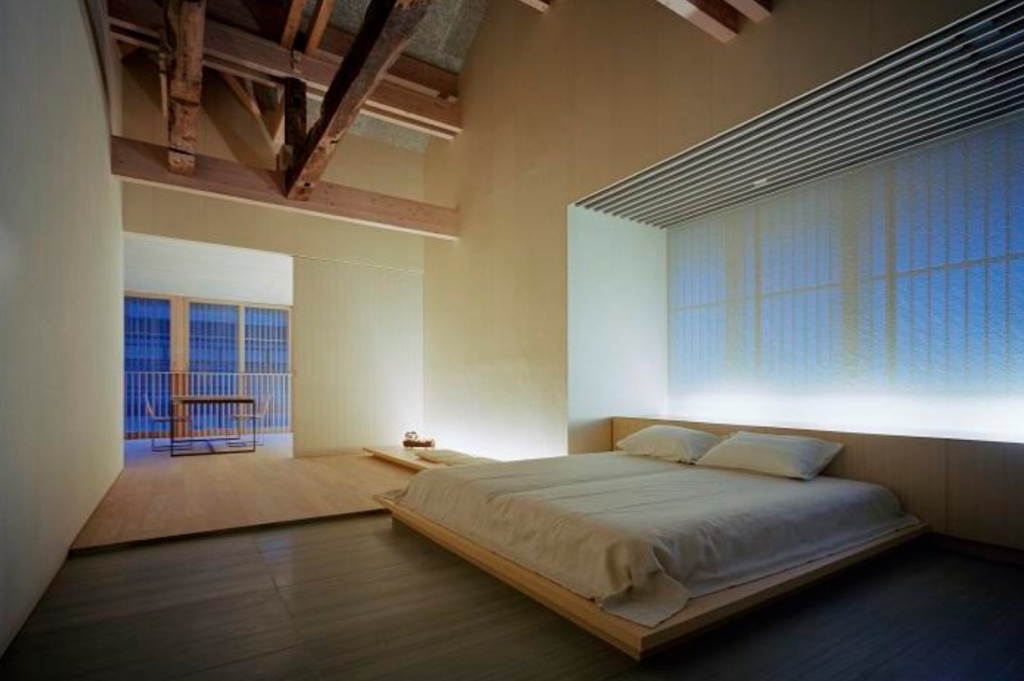 Stone Plaza, a Complex that Reinvents Texture
One of Kuma's rarer non-wood based buildings is the Stone Plaza in Tochigi Prefecture. It's a redesigned complex of 80-year-old stone buildings that were initially used to store rice. But it later became home to displays of stone-based arts and crafts. Using local Ashino stone. Kuma's innovative design gives the building texture and a sense of space, which challenges the assumptions of what stone structures are typically like.
The interior stone is long, sleek, and thin, making for a more streamlined modern aesthetic, far removed from the traditional image of stone. Typical stone bricks are blocker and rougher in texture. This project started in 1994 as a way to preserve and utilize the historic warehouses. But it also became a promenade that flows together in a way where visitors can enjoy the entire space as one rather modern piece of art.