Starting the decade off with a bang, Singapore's best Pay TV service provider, StarHub, has teamed up with Netflix, the world's leading streaming entertainment provider, to deliver the best of entertainment and superb connectivity. The StarHub HomeHub Plus bundle is a first in Singapore, featuring value-packed all-in-one broadband, TV entertainment and Netflix subscription, offering top-class entertainment at home and on the go.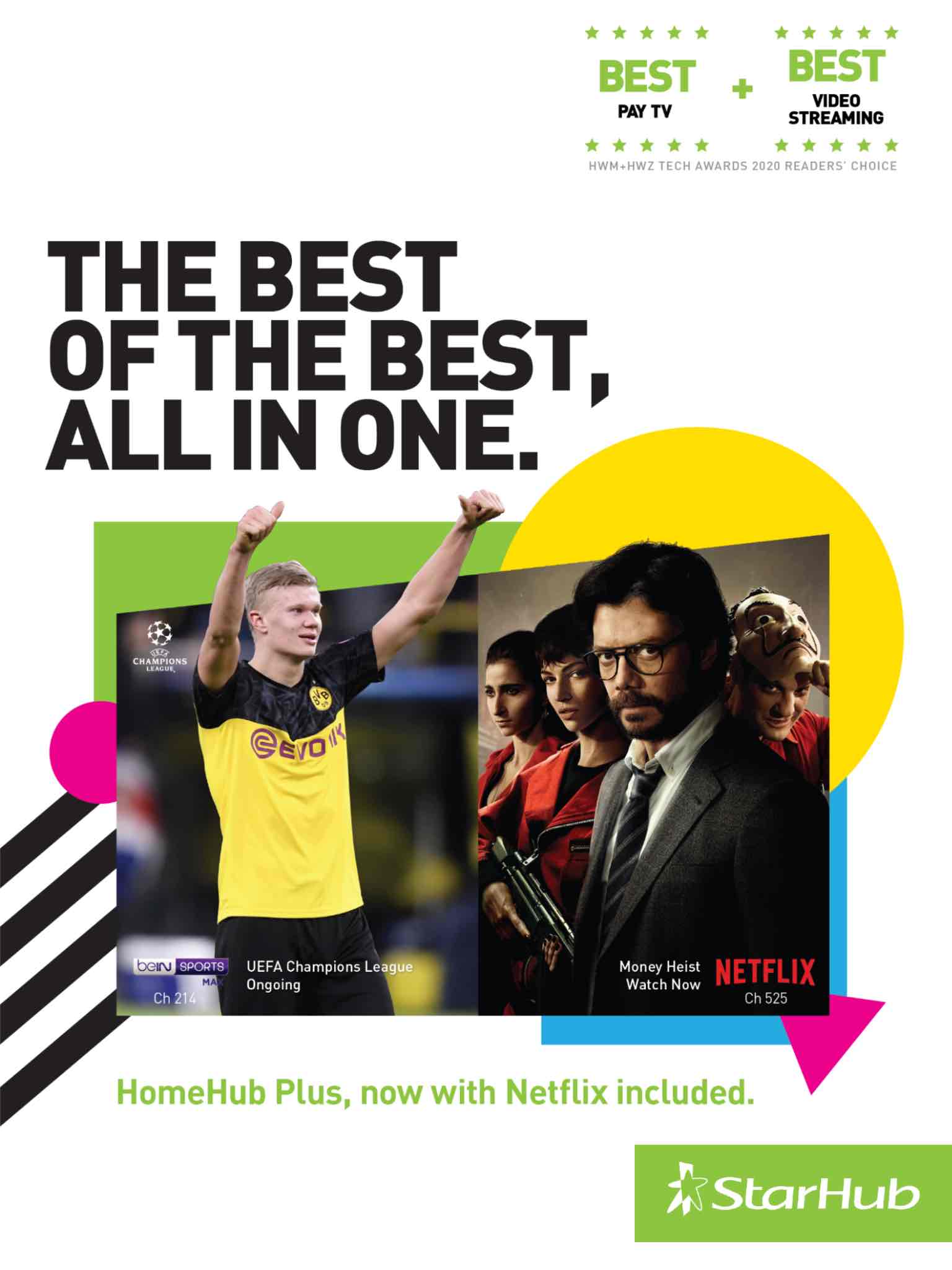 StarHub HomeHub Plus – What's The Hype?
Available from 6 March 2020, the HomeHub Plus bundle consists of superfast 1Gbps fibre broadband, one StarHub Entertainment Pass with up to 47 channels and a Standard Netflix subscription, which lets you stream TV shows and movies from Netflix on two devices at the same time, in high definition. If you have been trying to give yourself a good reason to get a spanking new iPad to watch your shows on the go, now is the best time.
With the added flexibility to switch between Entertainment Passes, the HomeHub Plus delivers the best of both worlds in entertainment, at one price – full access to StarHub's repertoire of over 150 unparalleled channels with over 90,000 hours of programmes, from exhilarating live sports, express Asian dramas, award-winning Hollywood blockbusters and world-class documentaries; and unlimited Netflix TV series, documentaries and films across a wide variety of genres and languages.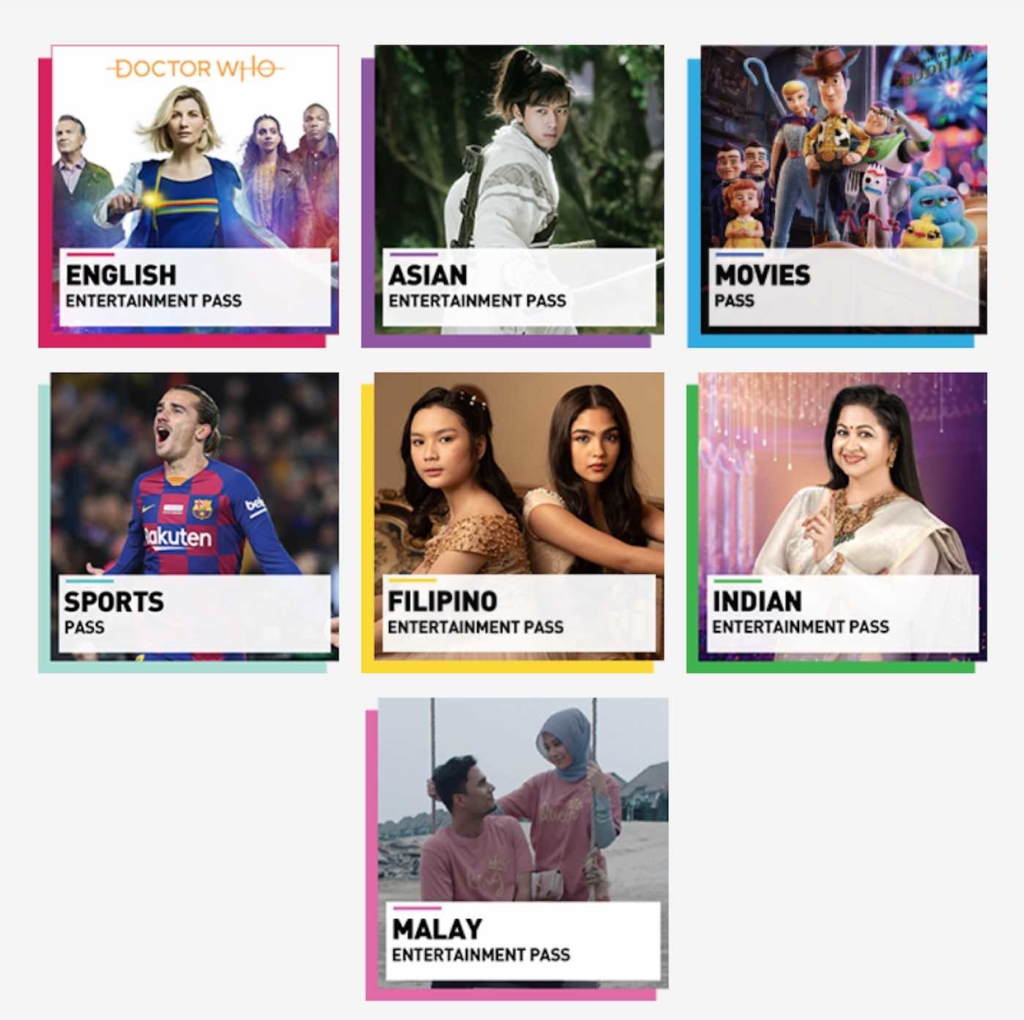 Entertainment is anywhere with StarHub, beyond the TV screens. You can stay tuned to their favourite sporting action and series during their daily commute, anytime on the go with the StarHub Go Streaming app, with subscription included in HomeHub Plus. To add the icing on the cake, StarHub Mobile postpaid customers will also be able to enjoy unlimited local data streaming on StarHub Go. You can also switch between StarHub Entertainment and Netflix with ease on the StarHub set-top box with the dedicated Netflix channel (Channel 525).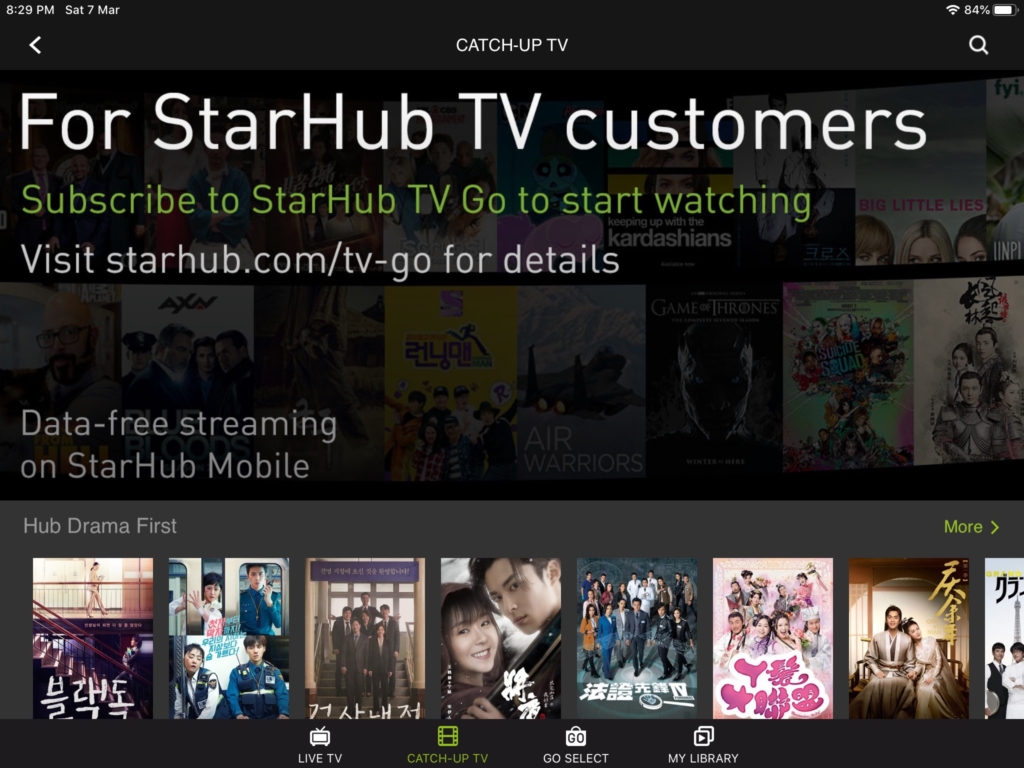 "Etched in our #HelloChange journey is the commitment to simplify and deliver the best value to our customers. The new HomeHub Plus is the best of the best, all in one, for families with diverse entertainment needs," said Johan Buse, Chief of Consumer Business Group, StarHub. "Customers can enjoy substantial cost savings and the convenience of a single subscription while relishing in the best of TV and streaming entertainment, whenever they like, wherever they like. Our customers cast a vote of confidence for us with the Best Pay-TV Service Provider award at the recent HWM+HardwareZone.com Tech Awards 2020, this alliance between the two leading services, is our way of saying thank you and raising our customers' experience to the next level."
"With the HomeHub Plus bundle, we hope that more people in Singapore will be able to enjoy Netflix on the device of their choice: At home, from the StarHub set-top-box, using the dedicated channel (525). And on their phones and tablets on the go, letting you pick up on one device where you left off on another," said Tony Zameczkowski, Vice President of Business Development, Netflix.
StarHub HomeHub Plus – Upcoming Programme Highlights
1. When the Weather is Fine, premieres 7 March, every Saturday, 945pm on Hub VV Drama
Cellist Hae Won (Park Min Young) is tired of relationships and city life. She returns to her hometown, a small quiet village for some inner peace. As she meets Eun Seop (Seo Kang Joon), an independent bookstore owner, her outlook on love begins to change.
2. Westworld S3 (same time as the U.S), premieres 16 March, every Monday, 9am on HBO
The Emmy®-winning HBO drama series returns for its third season. Evan Rachel Wood and Aaron Paul star.
3. UEFA Champions League & Europa League 19/20, now available on beIN SPORTS MAX
4. Locke & Key, now available on Netflix
After their dad's murder, three siblings move with their mom to his ancestral estate, where they discover magical keys that unlock powers — and secrets.
5. Kingdom Season 2, premieres 13 March on Netflix
The outbreak leaves no one safe. But the infected are not the only monsters in Prince Chang's way as he fights to protect the kingdom.
6. Extraction, premieres 24 April on Netflix
A fearless mercenary embarks on the deadliest mission of his career when he attempts to rescue a crime lord's kidnapped son. Chris Hemsworth stars.
StarHub HomeHub Plus – Pricing and Packaging
The HomeHub Plus bundle is available at $79.90 per month, with a 24-month contract and no hidden fees. The bundle comes with free service activation, installation and rental of the first set-top box. As a launch promotion, signing up for the HomeHub Plus will also allow you to receive a free additional Entertainment Pass for two years and enjoy cost savings of over $300 per year – the result of hubbing together three stand-alone services.

All existing Netflix subscribers can also sign up for the HomeHub Plus, they can simply nominate their existing Netflix account to enjoy the attractive offer. You can also choose to upgrade to the Premium Netflix plan to enjoy simultaneous streaming on up to four screens, for just $4 more per month.
For more information on the new HomeHub plus bundle, please visit www.starhub.com/homehub-plus.