Indo Yachts Alexa promises to be probably your most luxurious Valentine's Day gesture ever; an exclusive charter aboard the world's only one-cabin superyacht. Dedicated solely to romance, 31-metre sailing Alexa offers you and your lover the ultimate one-of-a-kind experience for Valentine's Day, honeymoons, proposals and exotic getaways, with a charter just for two through Indonesia's most pristine and isolated regions. As the only vessel of her kind in the world, Indo Yachts Alexa offers an extraordinary experience for discerning couples to mark that special occasion.
During a tour of Indonesia's exotic wilderness, the yacht's two sole guests will be pampered with privacy and a blanket of isolation, with a dedicated crew to take care of your every need and wish, and almost every conceivable amenity on board. A single, master cabin offers 270-degree views out on to Indonesia's beautiful scenery from a king-size bed, with uninterrupted viewing granted from her adjoining private balcony aft.
A curated décor weaves modern ambience with the essence of a traditional Indonesian phinisi, with aged teak floors and stainless steel softened by silk rugs, fine white linens and turquoise accents.
Her generous living spaces are decorated with primitive Indonesian antiques, with love top of mind in every detail. Despite her amenities, Alexa's discreet crew is the real indulgence of this charter, with a staff of seven at the couple's full disposal to set up some unique experiences.
Arrive on board via a seaplane; sleep under the stars on a full-sized bed on the sand; experience a picnic on the deck; enjoy a relaxing massage in the shallows; or set up a movie to play on the open-air cinema screen while you enjoy gourmet cuisine and cocktails prepared by Alexa's private chef.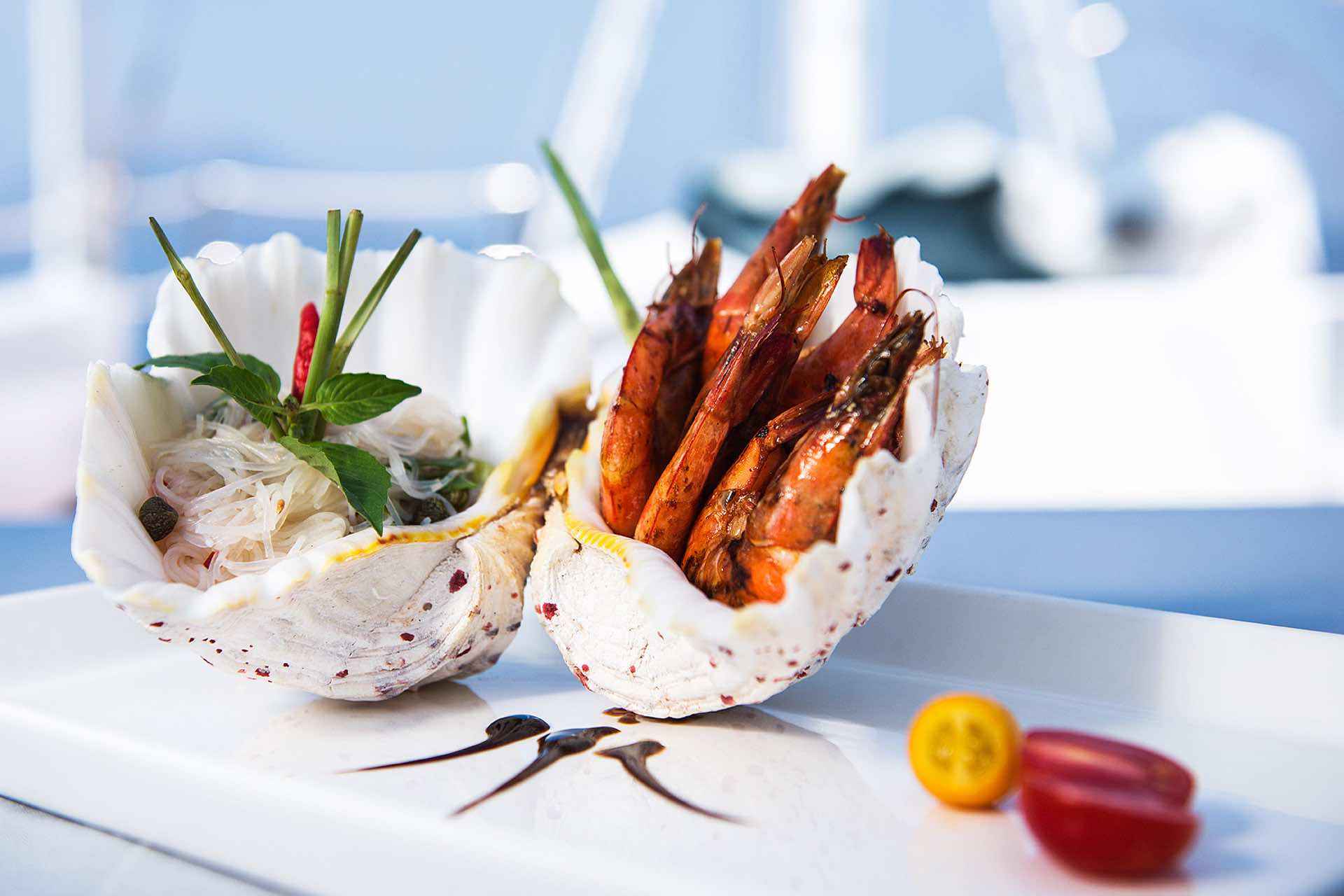 You will be surprised that there is actually a fully equipped PADI dive centre onboard. The dive instructor will guide you to some of the best dive sites in the world, where they will discover untouched islands and coral reefs, take in the local marine life, and be amazed by mystical ancient rituals and traditions.
Nikko Karki, Charter Broker at Indo Yachts said, "Alexa is a supremely romantic and beautiful vessel that caters to couples who want to experience the magic of Indonesia's islands together – there really is no grander gesture. She is the only single-cabin yacht designed just for couples, so every activity is about romance and pampering each other, making her the choice for honeymooners, anniversaries and special trips."
She can take lovebirds to forgotten islands where they are the only ones there; imagine deserted white-sand beaches and simply remarkable service. For the most amazing romantic getaway, they can arrange to fly you to meet the yacht by seaplane. They whisk lovers over the volcanoes and then approach a secluded bay where Alexa awaits. The plane can circle the yacht then land in the water where you and your lover are transported onto your private yacht for the most indulgent experience.
Interested to pamper your special half? Alexa is available for charter in Raja Ampat, the Komodo National Park, the breathtaking islands of Moyo and Sumbawa, the Wakatobi Marine Park, or the Alor Archipelago. For more information and availability, visit http://indoyachts.com/alexa.