We dare say most of the ladies in Singapore adore a leisure afternoon over tea. Conrad Hong Kong Lobby Lounge Afternoon Tea invites you to use a bit of imagination and creativity to turn our usual teatime into a unique experience. In collaboration with PAPINEE, the global Children's Storytelling Social Enterprise, Conrad Hong Kong Lobby Lounge Afternoon Tea will take you on a magical journey from 9 May to 30 June 2018. Based on the brand's story and the PAPINEE Horse – Rus, hotel executive chef Claudio Rossi and pastry chef Billy Yuen has created an array of whimsical French pastries and snacks that are likely to be found only in a fairytale tea party.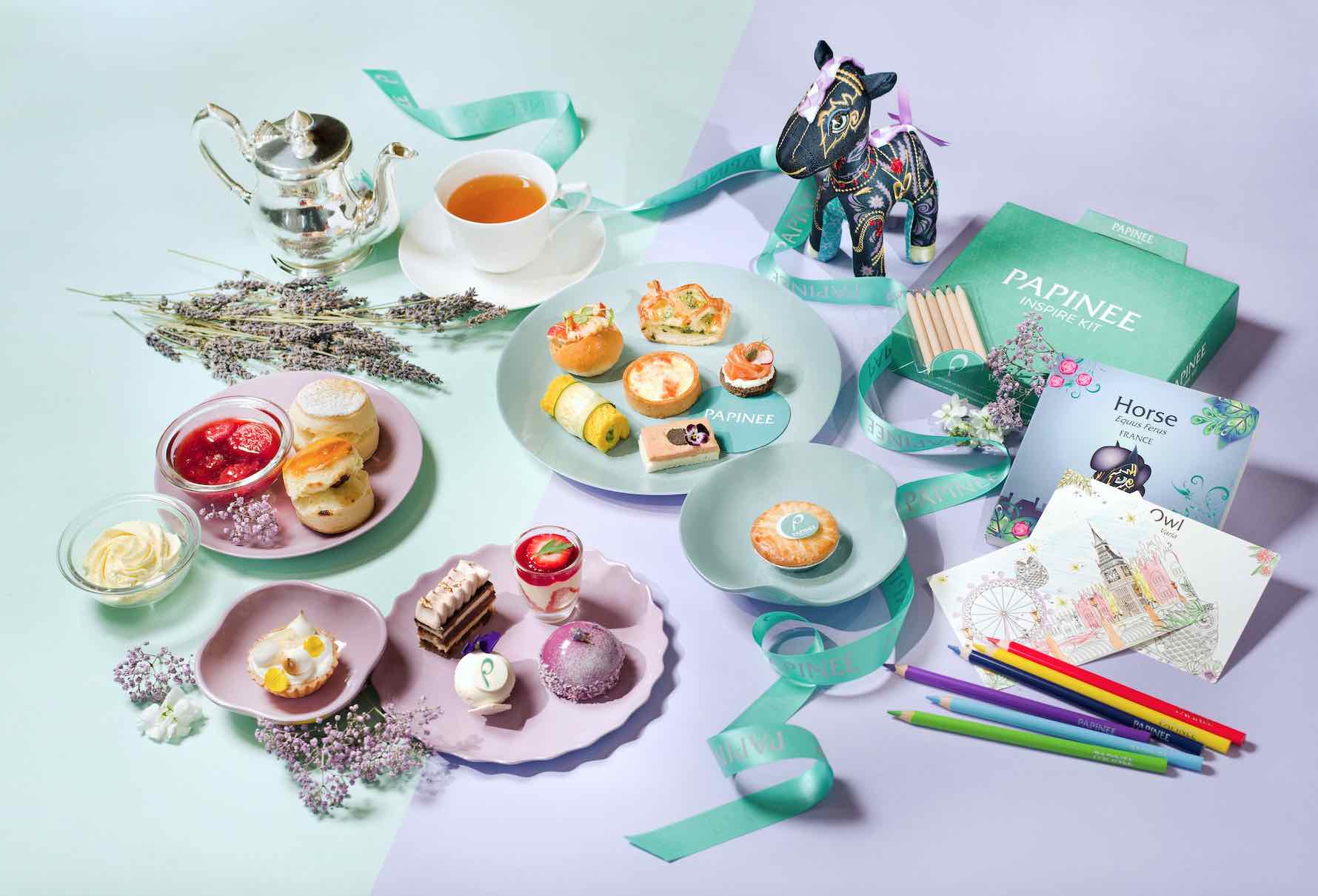 The PAPINEE Horse, Rus XIV the Stallion King, has its roots in traditional French folklore. Following the luxurious aesthetics of the era of Louis XIV, Rus acts as a symbol of magnificence and power. It teaches loyalty and reminded us to be courageous in pursuing our dreams. These lessons not only apply to our little ones, we as adults also need the constant reminder to retain our sense of imagination. In light of this, chef Billy exudes his culinary vision in the blackberry and lavender mousse gateau, one of the key items in this afternoon tea promotion. Its white and purple glazing and the lavender flavour is both homages to the Rus and to Provence, the featured region of Le French GourMay 2018.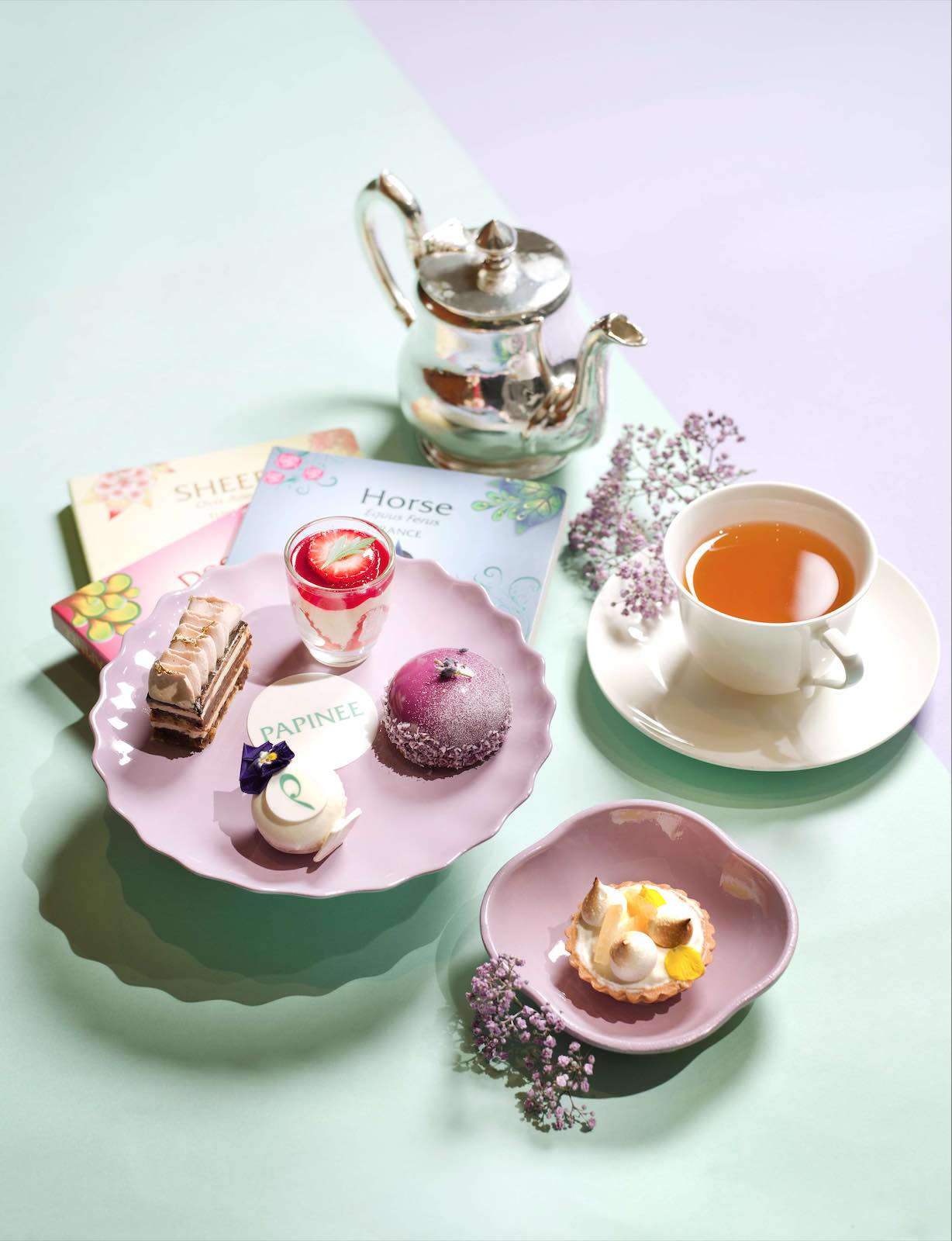 Other notable creations include Opéra PAPINEE, a remake of the classic French cake using Provençal almond, in line with the dynamic pattern of the PAPINEE Horse. The meringue lemon tart reminds you of summer nights in France in which families share moments of happiness. Besides these fantasy-like desserts, the afternoon tea also serves hot items such as seafood quiche and spinach and feta puff, as well as open sandwiches with French toppings. Those who want to push the boundary even further can choose the "A Midsummer Night's Dream", a fanciful concoction of milk oolong, lime, lavender, espuma and gin (with mocktail option available) by the hotel's mixologist among the drink options. Alternatively, free-flowing Perrier-Jöuet champagne will also be available for an additional HK$208*.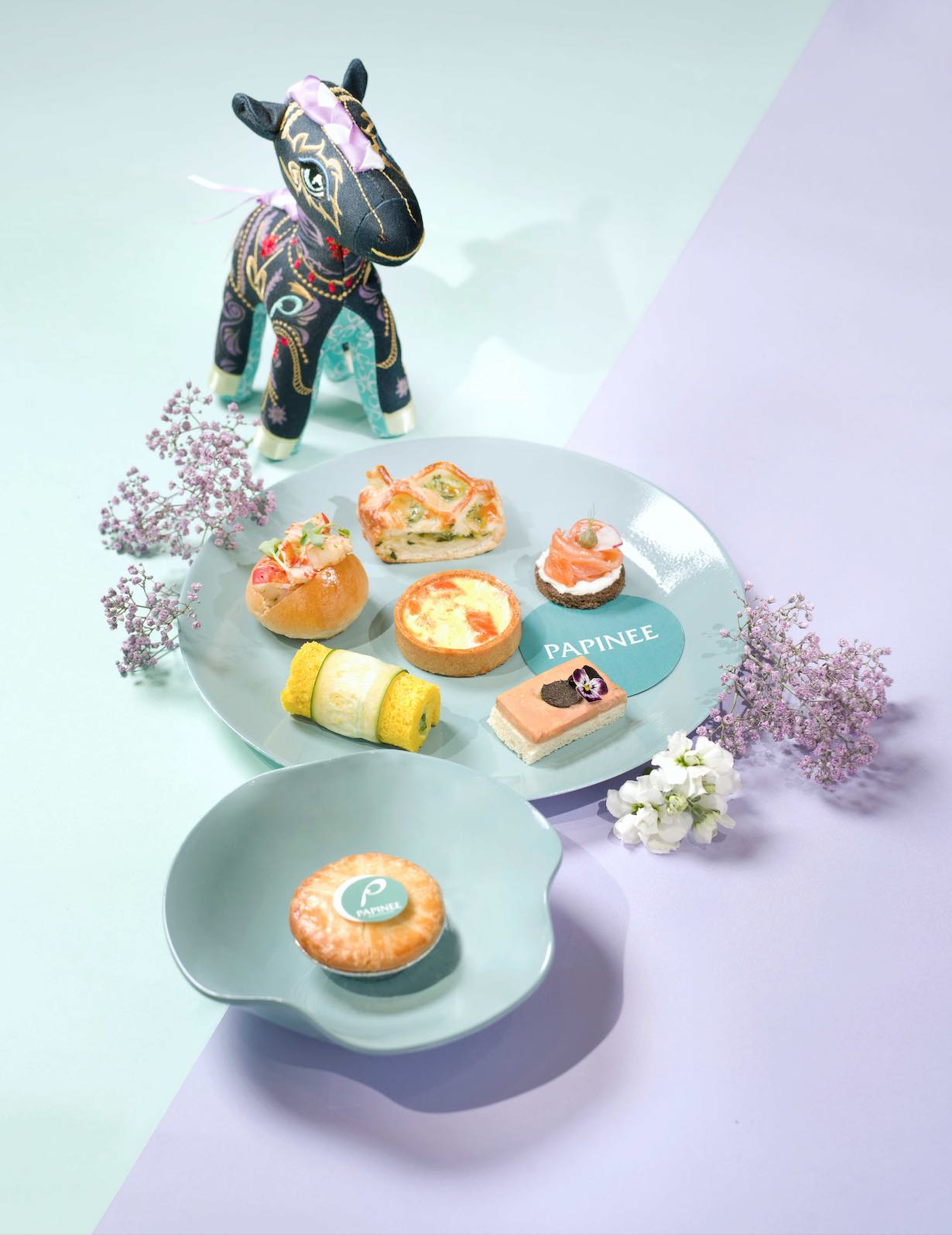 The PAPINEE afternoon tea is priced at HK$518 for two and HK$318 per head, inclusive of a PAPINEE Inspire Kit+ with a storybook and colouring postcard which you can bring home at the end of the meal. Parents who wish to share the magical moment with their children can sign up for the family afternoon tea (HK$998*) on Mother's Day, 12 May. The buffet-style afternoon tea will begin at 3pm, followed by an art jamming session at 5pm to let the imagination of adults and kids alike run wild. Throughout the promotion period, PAPINEE's colourful products will be sold at the pop-up store at the hotel to enliven your homes.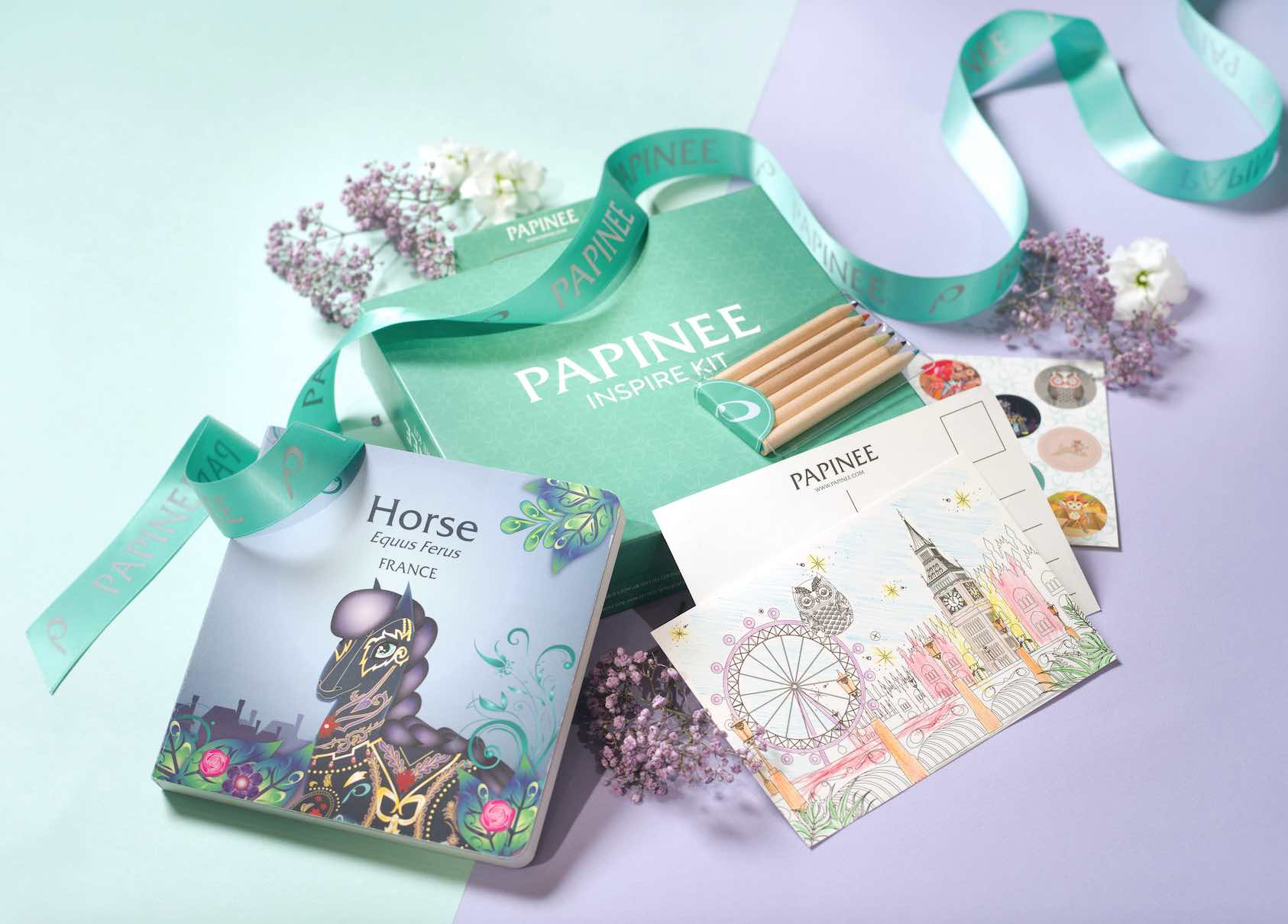 Conrad Hong Kong Lobby Lounge Afternoon Tea
Address: Lower Lobby Level, Conrad Hong Kong, Pacific Place, 88 Queensway, Hong Kong | Tel: (852) 2822 8891 | Online Reservations: ConradDining.com