Most of us have experienced thoughtful wine pairing when we indulge occasionally at fine dining restaurants but has it ever occurred to you that you can now pair wines with fusion cuisine that uses your favourite Bakkwa and pork floss? This is what Bee Cheng Hiang Singapore promises with the soft launch of their latest evolution of its Bakkwa flagship store, the Bee Cheng Hiang Grillery on 10th September at 1359 Serangoon Road Singapore. This Grillery concept store is the fruition of a decade-long dream to elevate the Bakkwa experience to a whole new height. One of the unique Bakkwa experience that allows you and your loved ones to explore Bee Cheng Hiang's passion is the wine pairing menu.
Bee Cheng Hiang Grillery – The Birth Of The Concept
"It took us more than 3 years for the concept development, from wine selection to menu creation. We personally flew to numerous wine châteaux in France, to select a nice collection of French red wines that beautifully pairs with our Bakkwa" said Group General Manager, Daniel Wong of Bee Cheng Hiang. "Our efforts have brought us here today at Bee Cheng Hiang's latest milestone."
Bee Cheng Hiang Grillery – Hands On Experiences
Commanding 2,000 square feet of experiential space, the Bee Cheng Hiang Grillery is filled with unique activities and experience for your discovery, including a dine-in bistro area. Join us as we explore what the new Bee Cheng Hiang Grillery has to offer.
1. Hands-on Barbecuing
This is an open concept BBQ theatre where you and your family can get up close to the BBQ chef as they showcase their skills right before your eyes. Besides watching, you will also get a chance to try out the barbecuing yourself, assisted by expertly trained BBQ chef. This is the only store featuring a charcoal barbecue pit, a throwback to olden days where Bakkwa was traditionally barbecued over charcoal. This imbues each slice with an earthy, smoky aroma.
2. Floss making
The Bee Cheng Hiang Grillery will also be the first ever store to offer making on-the-spot, exclusive concoction of pork floss. You can order and bring home an exclusive range of pork floss that is freshly made on the spot, only available in the Bee Cheng Hiang Grillery.
Bee Cheng Hiang Grillery – Food Menu Debuts
Bee Cheng Hiang has teamed up with Chef Zor Tan (executive chef of Restaurant André) to create unique food offerings inspired by Bee Cheng Hiang's Bakkwa and Flosses. The full menu features tapas, salads and main courses with a modern, fusion twist. During the soft launch, only the tapas menu is available.
You must order the Mozzarella Katsu featuring Bee Cheng Hiang's Gourmet Fusion Bakkwa garnished with mayonnaise freshly made in-house.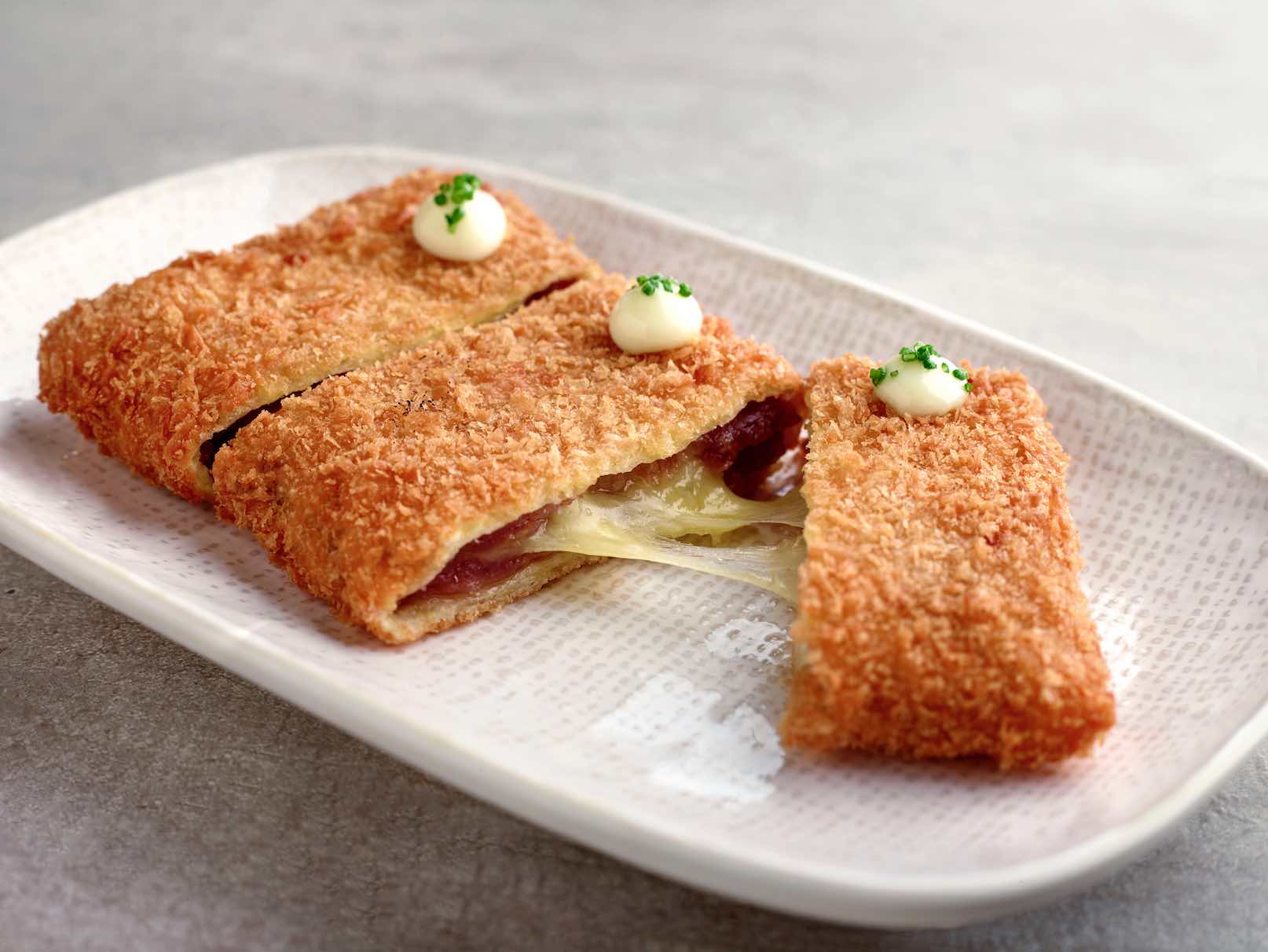 as well as their Gourmet Enoki Roll. Inspired by the bacon-wrapped enoki, this sweet-savoury treat uses the premium Gourmet Bakkwa (also made from pork belly) in place of the bacon.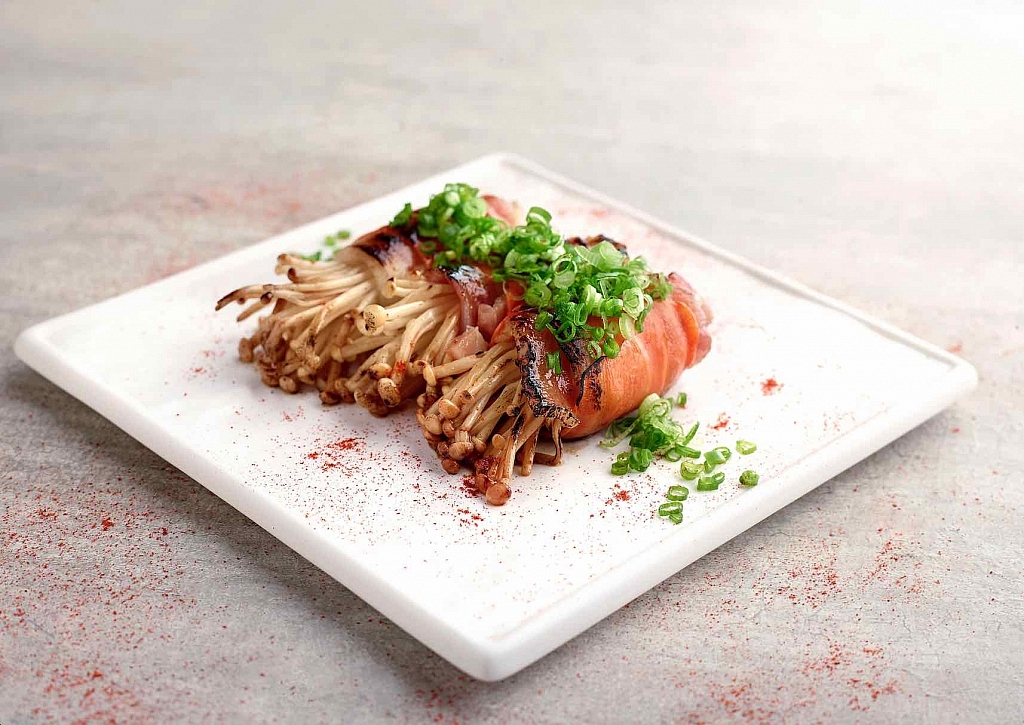 Another Instagram-worthy highlight is their signature DIY Sliders. You have a choice of the Golden Coin (Pork) or Chicken Coin (Chicken) Bakkwa. Sides include caramelized onions, quail eggs and house-made sambal mayonnaise. The deconstructed sliders allow you to have fun customizing your own for the ultimate Instagram photo.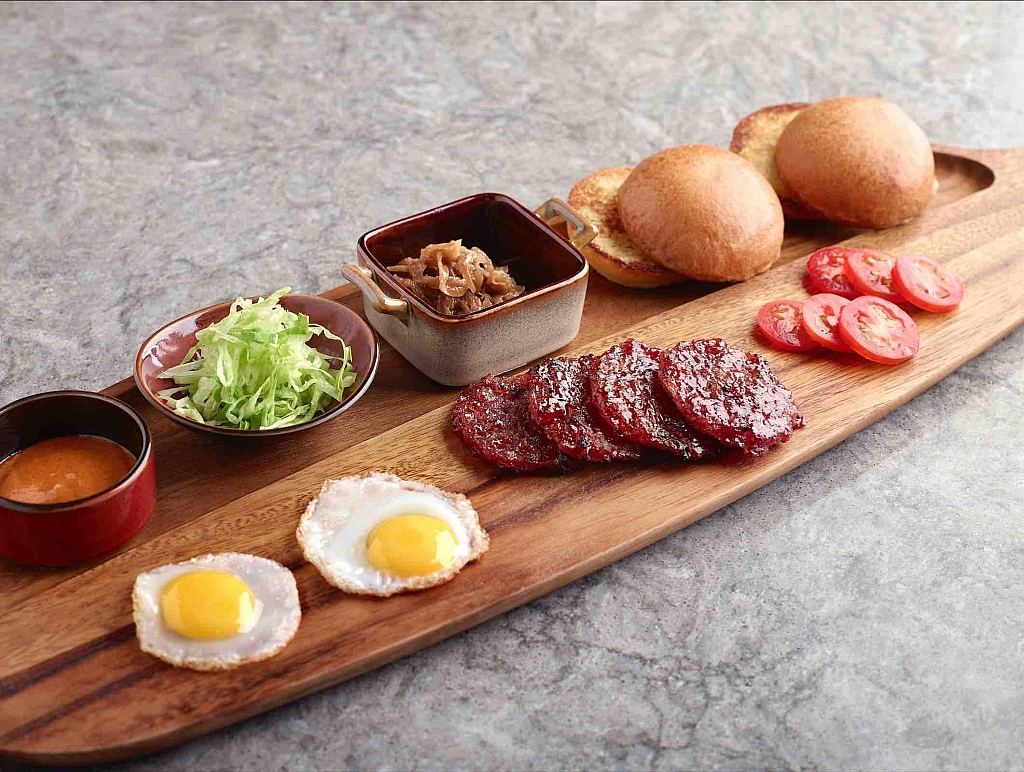 The above is not all that they are offering, check out their full menu line up below:
Bee Cheng Hiang Grillery – Wine Cellar and Bar Area
The walk-in wine cellar boasts a large variety of labels handpicked from Bordeaux. You can choose to purchase the wines for takeaway or enjoy them in the comfort of the Grillery's Bistro. Each wine comes with a recommended Bakkwa pairing suggestion, and vice versa. Standard and customized food and wine pairing menus are available. For non-alcoholic options, the bistro's bar area also offers a variety of beverages, such as Illy coffee and TWG tea.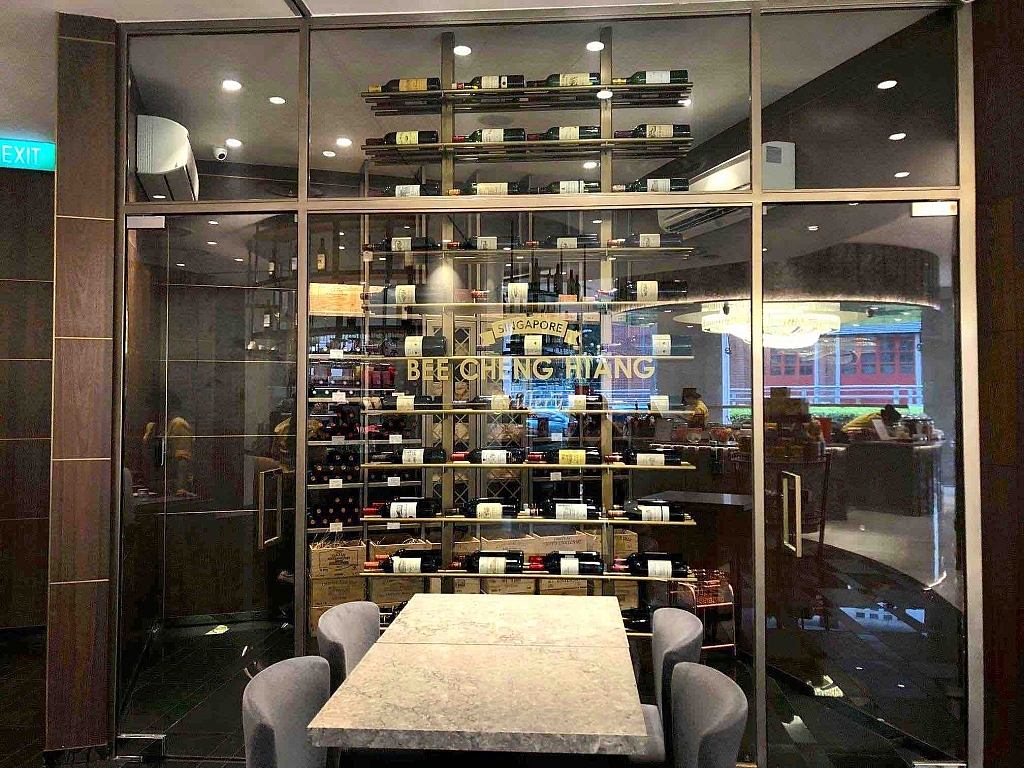 Bee Cheng Hiang Grillery – Gifting selection
The Bee Cheng Hiang Grillery provides a one-stop solution for all gifting needs. You can enjoy complimentary gift wrapping service with any purchase made. You can also choose to customize their hampers or select from the standard hamper range.

Bee Cheng Hiang Grillery
If you think you know Bee Cheng Hiang well since young, think again! Come explore their latest Grillery and be wowed. Here are the full details are your trip planning:
Address: 1359 Serangoon Road, Singapore 328241 | Opening Hours: 9.30am – 10.30pm | Bistro Operation Hours: 11am first order, 9pm last order | For reservations, please call 6291 5753