The latest concept from the team behind Sago House, Low Tide and Ghostwriter, Underdog Inn has opened its doors with a nose-to-tail daily cut menu for Singapore's discerning diners. A homage to the underdogs across industries, the restaurant is a celebration of counterculture and the successes of those who have raised the bar socially and artistically.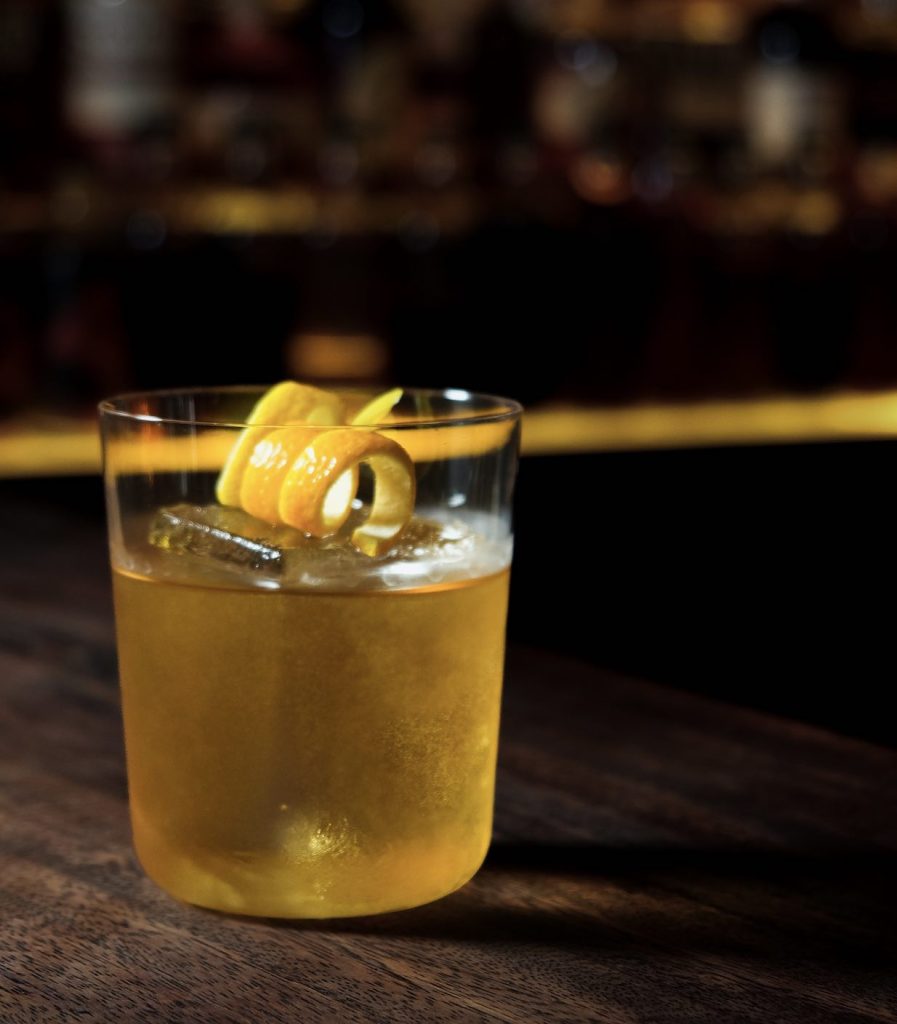 The open-fire feasting menu steps away from the more formal white tablecloth style restaurant to offer an extensive selection of smoked meats by Executive Chef Pete Smit. With a specials board that changes nightly depending on what is available, Underdog offers a unique new experience for each service with limited-run dishes suitable for sharing such as Pork Ribeye, Lamb Ribs and more.
Sourcing whole animals from an Australian meat purveyor, Chef Pete enjoys the opportunity to feature different cuts his guests may not be as familiar with. From house-made sausages and ham to utilising rendered fats in the sides and even making his own garum and miso, he ensures zero waste through creative uses of every part of the animal. With tables and booths suitable for larger groups, you'll want to grab your whole crew to sample your way through the nightly specials before they're gone.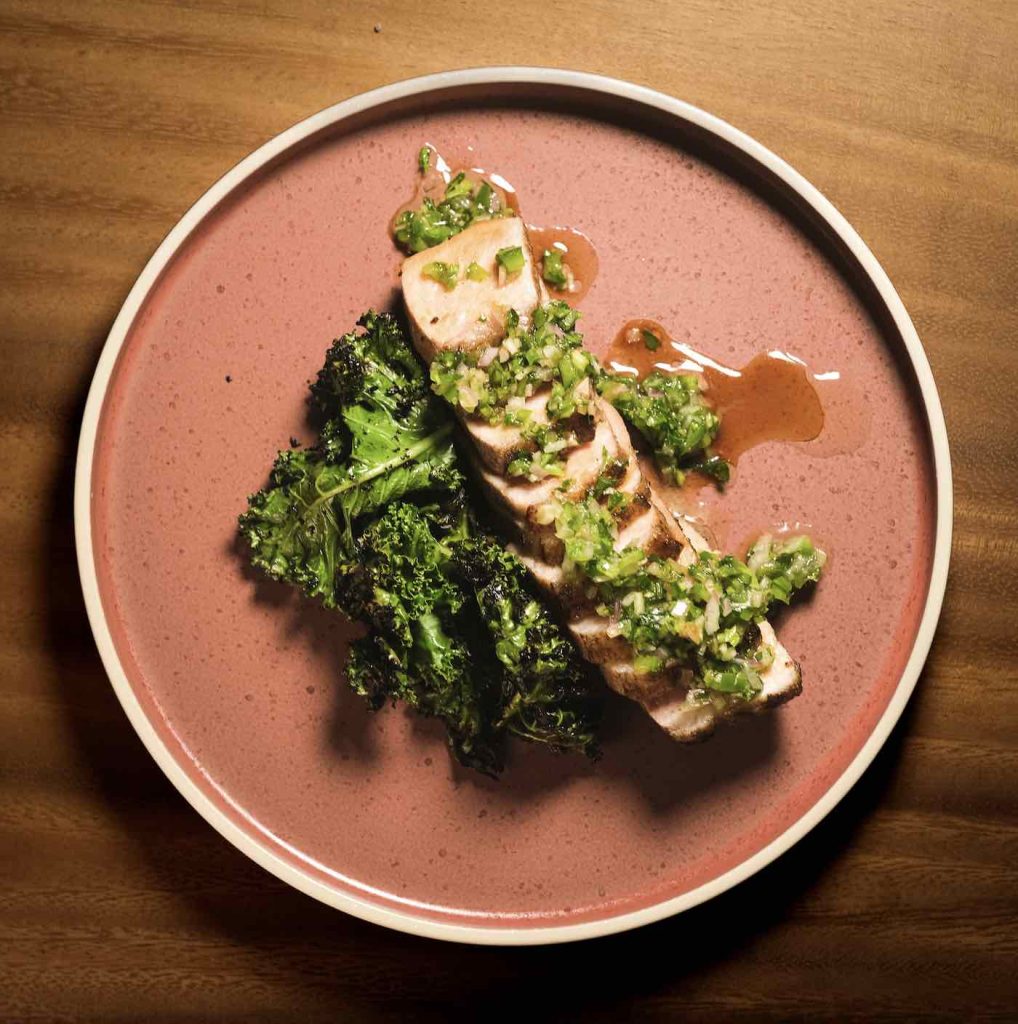 A core menu of cuts from the land and sea will remain on offer regularly, ready to fire, such as Smoked Beef Neck with kimchi (S$36), Pork Loin with kale and chimichurri (S$40) and Squid with brown butter and smoked almond (S$28). A selection of smoked and grilled sides are complemented by bright and zesty pickled and fermented vegetables, with highlights including the beloved Bone Marrow Mash (S$16), Smoked Carrot, Ricotta and Pickled Jalapeno (S$14) and Baby Gem Lettuce, Sunflower and Pickled Shallots (S$10).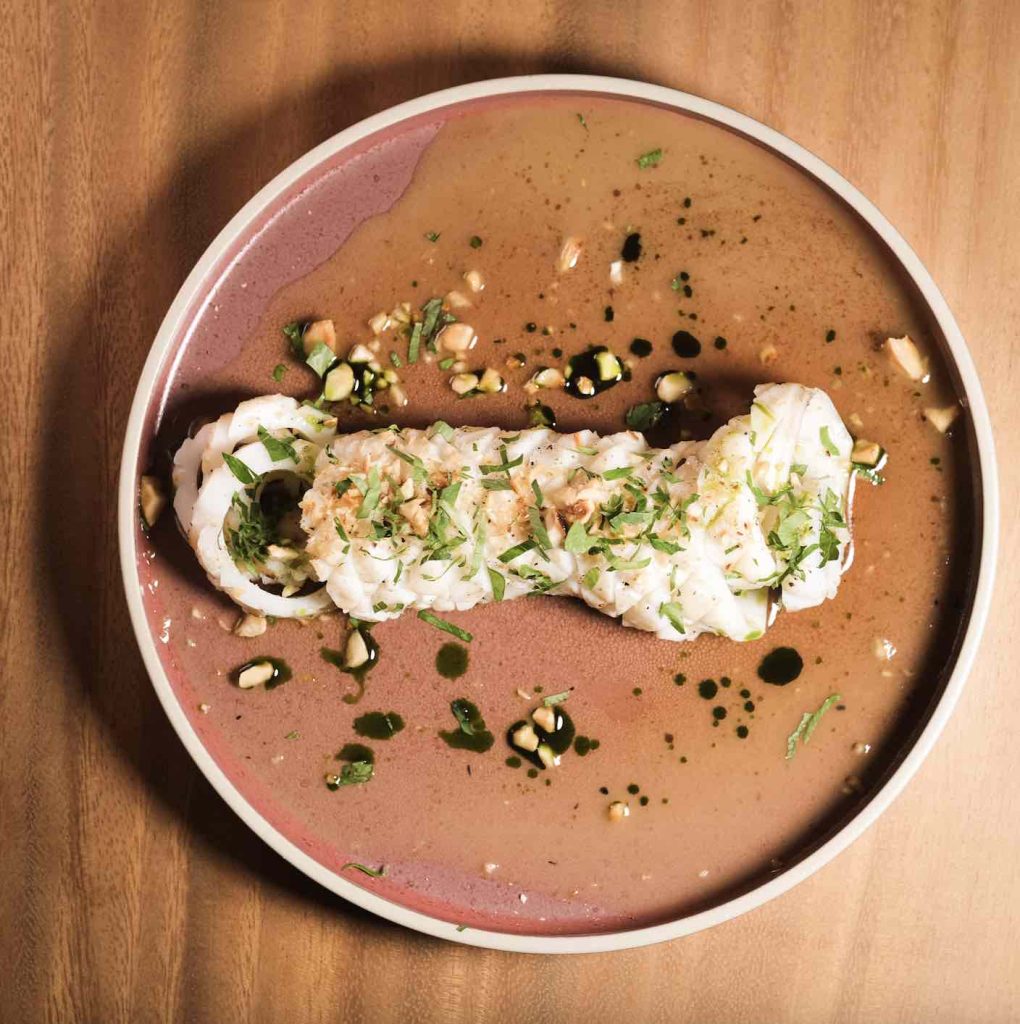 Smaller dishes such as Pig Head Scrumpet & Apple Ketchup (S$14) and Lamb Tartare with smoked emulsion & cured yolk (S$24) are available while guests wait for their choice cuts to be grilled over the open fire. To accompany the food menu, Bar Manager Lee Rizali and Owner Jay Gray have put their heads together to create a unique take on the 18 "Tavern Taps", with 12 draught cocktails and six beers on rotation. With a wide range of flavours and styles, guests will be spoilt for choice before, during and after dinner. Sip on a classic cocktail from the tap such as the Martini (S$25++), Gran Torino (S$18++) or Old Fashioned (S$25++) – with tableside modifiers to adjust to the guest's preference – before diving into the rotation wine menu to accompany the mains.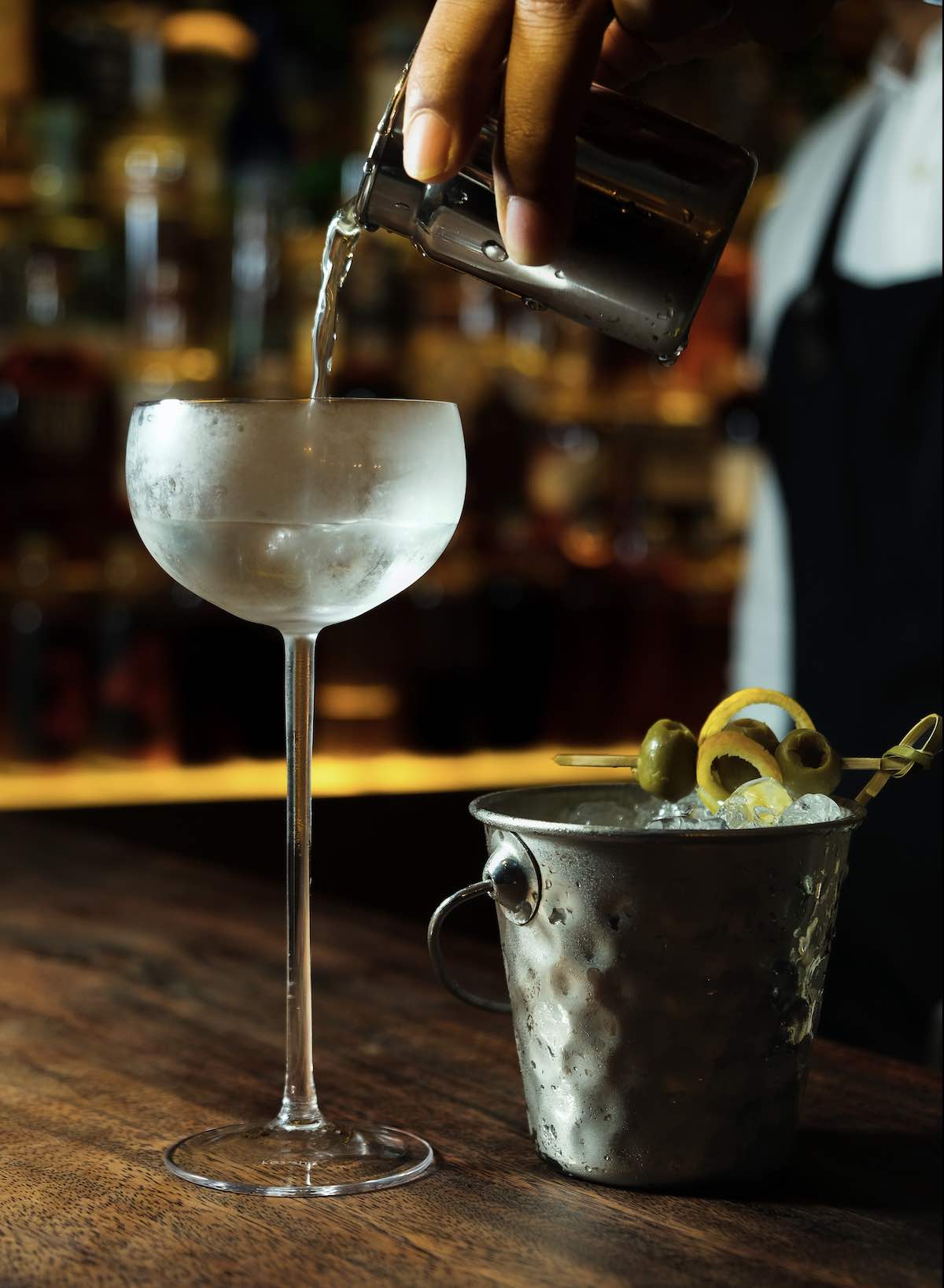 Born of struggle and forged out of belief, hope, and a unique outlook on the world, Underdog Inn evokes the feeling of a New York tavern enveloped by its surroundings and the relentless concrete jungle. Tucked away along the back alley of Amoy Street near Gemmill Lane, the space is a juxtaposition of design, with plush banquettes amidst the eclectic art collection and unique graffiti on display throughout the dimly lit room.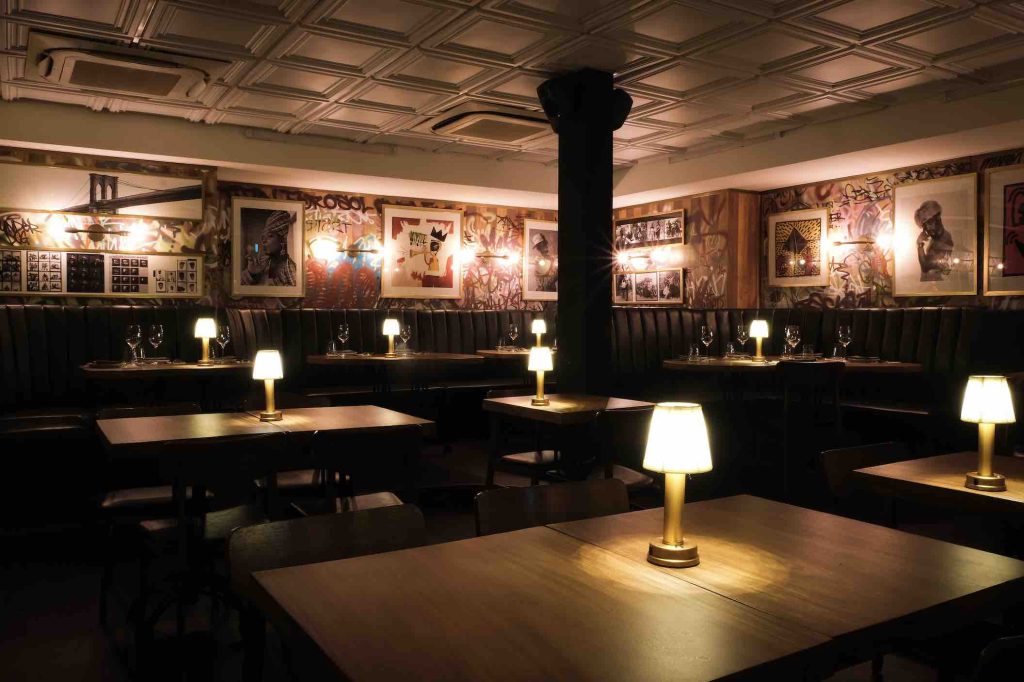 Underdog Inn is currently open Wednesdays through Sundays, 5 pm to midnight, with lunch to be available starting in March. For more information, visit the website and follow along on Instagram @underdog.inn. As walk-in seats fill quickly, reservations are strongly recommended and can be made here.